Old First Presbyterian Church is an
inclusive community of faith
united by trust in God and faith in Jesus Christ. We warmly welcome all who accept and respond to God's saving grace in Jesus Christ and who desire to participate in the life and ministry of this church.
Established in 1849, we are the oldest active Protestant congregation in California. We are constantly renewed through a wide spectrum of activities, and of course, through new members and visitors.

Church Newsletter | Sermon Index
---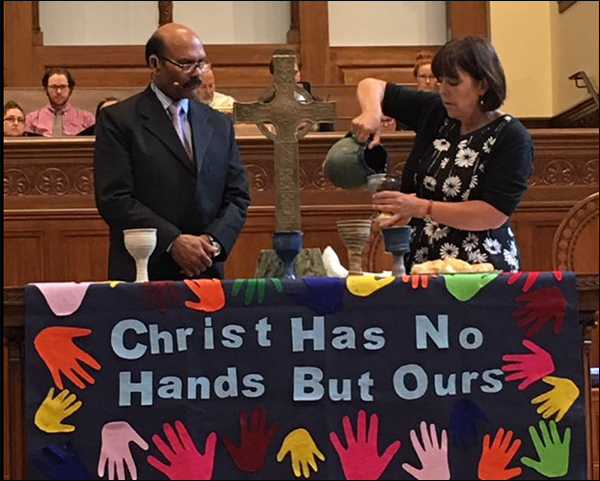 Maggi's Musings - Gratitude and Generosity - November 2017

As Thanksgiving Day approaches, we are reminded that sometimes small acts of generosity to others help focus our own gratitude for all that we receive. Try practicing gratitude this November by purchasing much need items for the San Francisco/Marin Food Bank while you are out shopping for groceries or household supplies. These items can be put in the Food Bank Food Barrel located in the narthex. Here are suggestions for each Sunday in November.
November 5: Peanut butter in plastic containers


November 12: Oatmeal


November 19: Tuna


November 26: Spam or other tinned meat.
And as you place the items you've purchased in the barrel, why not offer a prayer of thanks as well?
Peace, Pastor Maggi
We at Old First Presbyterian Church believe
that all are made in the image of God.

We seek to follow the ways of Jesus, the Prince of Peace.

So we pray for peace and work for justice.

May our words and our actions follow the model of St. Francis who said,
"Preach the Gospel at all times, and if necessary use words."
Or in other words, be peace, be love, be justice, be hope.