Old First Presbyterian Church is an
inclusive community of faith
united by trust in God and faith in Jesus Christ. We warmly welcome all who accept and respond to God's saving grace in Jesus Christ and who desire to participate in the life and ministry of this church.
Established in 1849, we are the oldest active Protestant congregation in California. We are constantly renewed through a wide spectrum of activities, and of course, through new members and visitors.

Church Newsletter | Sermon Index
---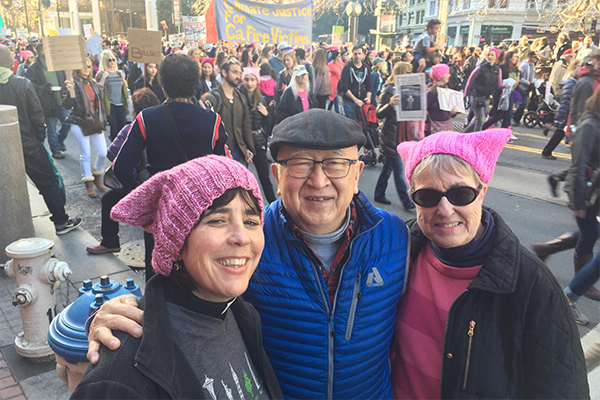 Maggi's Musings - February 2018

Ash Wednesday (February 14, this year) ushers in the season of Lent.  It is marked with a shared service at St. Luke's Episcopal Church (Clay Street and Van Ness Avenue) at 6:00 pm.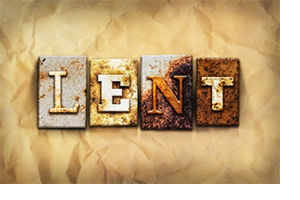 Every year I attempt to write something which will bring us as a community and as individuals into a deepening of awareness of God's presence, God's word, God's direction, God's challenge in our lives so that the world-changing event of East really can shake us up, can really wake us up.  So, I find myself on a search for inspiration:  I explore materials, talk with friends, open myself up to wisdom that will do just that.  But instead of something new this year, I discovered words which I wrote in 2014, which still speak to me.
Our Lenten journey starts with the ashes of death and leads to the resurrected life celebrated on Easter Day. The six-week journey of Lent is a time to turn around, to change directions, to repent.  It is a opportunity for us to prepare for the mystery and joy of Resurrection by taking on a new discipline that empowers us to be witnesses of Christ's healing and new life… or by letting go of an old habit that gets in the way of fully following the Risen One. 
This year I am *not* going to make half- hearted vows, over-ambitious vows to undertake or give up something grand, vows that inevitably seem to last only a week or so.  This year I am simply going to seek to add five minutes to my daily prayer – five more minutes to reflect or simply to be quiet.  If I do this three times in my week, I will be thrilled.  And, if I am able to do more, I will count it as a blessing.  In this very small thing I hope to find the "holy in the ordinary" – as Ann Weems calls it.  (See her poem below.)
So this Lent I am going to be more focused in my reading, with the expectation it will give ways to open me up to God's presence, word, direction, and challenge.  I invite you to pick one of my readings or choose your own.  If you make a commitment do it with a balance of dedication and grace.
I am going to open and use the Church's Lenten devotional A Wondrous Love -by Henri Nouwen and C.S. Lewis. Why don't we use this individual devotional in a communal way by adding our reflections, insights, sharing a great line on Old First Face Book page.
   
I invite you to join me in reading Life's Last Gift: Giving and Receiving Peace When a Loved One is Dying by Charles Garfield.  (See more information about the book in this Shared Life.) During this last year it feels like there have been many deaths in our church family and in the lives of our members and I find myself thankful for ways to deepen my caring and to stay engaged during so much loss.  This book offers wisdom and guidance on how to support those we care for during the last days of their lives with grace and kindness.


The Session has gotten a grant through the Presbytery to work with a group called Pheu Matrix with a number of churches on learning and building adaptive change leadership.  We are using the book Canoeing the Mountains: Christian Leadership in Uncharted Territory by Tod Bolsinger.  A small group will meet Rev. Jim Kitchens and work on this together.  I am going to commit to read the book deeply and with an open spirit to see what I might learn rather than in a hurried manner just trying to get through the pages.  We would covet people reading it alongside the group.  You can order a copy on Amazon or download it on your Kindle.
My prayer, my desire, my hope is that God will break into our our lives with new insight, wisdom, love, and peace this Lenten season.  May it be so.
Peace, Maggi
The Holy in the Ordinary
by Ann Weems
Holy is the time and holy is this place
and there are holy things that must be said.
Let us say to one another what our souls whisper...
O Holy One, cast your tent among us;
come into our ordinary lives and bless the living!
Forty days stretch before us,
forty days of hungering after faithfulness,
forty days of trying to understand the story,
and then, Holy Week...
O God, if every week were holy...
These forty days stretch before us,
and those of us who believe
yearn to feel Your presence,
yearn to be Your people;
and yet, the days fill with ordinary things
with no time left
for seeking the holy.
Spiritual contemplation is all right
for those who have the time,
but most of us have to make a living.
Most of us have to live in the real world
where profanity splashes and blots out
anything holy.
Where, O Holy One, can we find You in this unholy mess?
How, O God, can we find the holy in the ordinary?